Kristi Registry

Serial number - 00085
Model - KT-2A
Date of build - 12/15/1961
Engine - 12V VW
Engine Serial Number - 087552
Original Buyer - TEXAS NEW MEXICO PIPE LINE
Original Location - ALBUQUERQUE, New Mexico, USA

Current owner - Bob
Condition of unit - Not running
Intended use - personal - recreation
Color - Red
Location - New Mexico
Previous owners - Jerry Earl
Other notes - New owner: Bob - New Mexico. Bob purchased this Kristi from Jerry on ebay in February 2010.


---

Jerry purchased this Kristi in Blanding, Utah and is the 3rd owner. It was used to access a cabin in the winter.  Interior & running gear was reconditioned in the early 90's. It has been sitting unused for a few years now, Condition unknown Dash and rack missing. I think the engine is seized from non use. Will be restored again.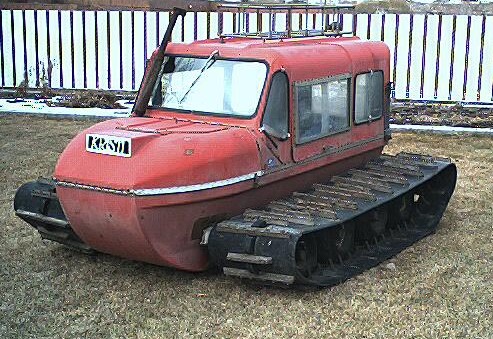 If you are the owner of this Kristi or have a Kristi not listed in the registry, please send an email and we will add information to the Kristi registry. Thanks