Kristi Registry

Serial number - 00155
Model - KT-4
Date of build - 1/30/1965
Engine - 12V CORV
Engine Serial Number - 3830951
Original Buyer - ARIZONA STATE PATROL
Original Location - PHOENIX, ARIZONA, USA

Current owner - Rim Country Rescue
Condition of unit - Running and restored in 2007
Intended use - Search and Rescue
Color - Red
Location - Arizona
Previous owners - Tonto Search and Rescue
Other notes - This Kristi has served as a Search and Rescue vehicle for many years.  The hydraulics have been removed but it still goes where other snow cats will not go.  This Kristi has had a few write-ups when used by the Tonto Rim Search and Rescue Squad, view the articles here and here.  It is still used for Search and Rescue and was recently used to rescue a couple of Field and Stream journalists on a trip into rim country.
The 3 pictures were submitted by Tonto Rim Search and Rescue. The first two were taken in January 1993 during a mission and the last one was taken in 1998 when it was sold to Rim Country Rescue.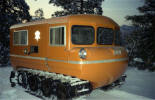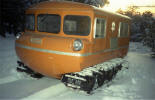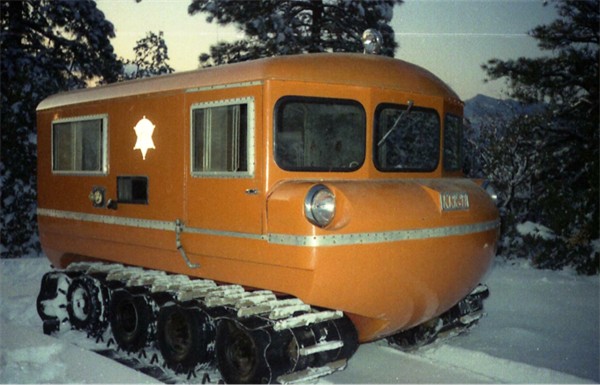 If you are the owner of this Kristi or have a Kristi not listed in the registry, please send an email and we will add information to the Kristi registry. Thanks